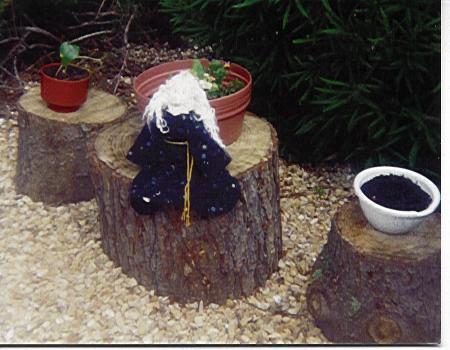 This is the very first doll I ever made 8-1/2 years ago. It is Merlin. Since I didn't have a pattern I freehand drew his body in one piece on cloth. Then I used sparkly embroidery thread to make little star shaped eyes. I remember how long it took to hand sew small bunches of that mohair to his head. I was relieved when I finished, I had always loved dolls, but this is what sparked my passion for making my own dolls.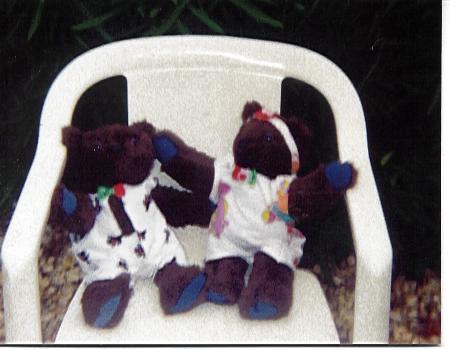 I got the pattern for these bears out of Women's Day magazine. I was thrilled with the way they turned out. This was my second attempt at making a doll or stuffed animal. It seems like so long ago.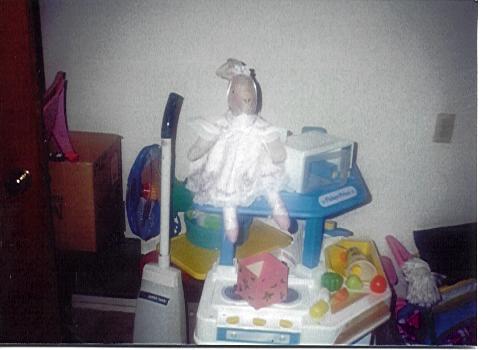 I made this bunny soon after the bears, with a Daisy Kingdom preprinted panel.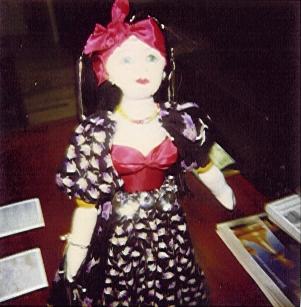 This was my first swap doll, Ezmerelda. I made her for the newby swap on FOCD about a year and a half ago. I used embroidery thread for her hair and braided colorful ribbons in it. I was thrilled with how she turned out, although her picture isn't the greatest.