You could say that my love of dolls began with my 'Baby Alive' doll when I was 6 years old.. Anyone remember that doll? I went on to collect Madame Alexander Storybook dolls. To this day I still have my first real baby doll, a 1965 'Pussycat' by Madame Alexander doll. Little did I dream that I would be making dolls one day.
History of Dolls
I decided to do some research, being an Anthropology major, and I came up with some interesting details about the first dolls made. The farthest back that anyone has been able to trace a figure used as a child's play thing is 600 BC. Unbelievable... It just goes to show, that even though we are now a technologically advanced people, we still have the same ideas that our ancestors did. I do not think that those first doll makers were producing their dolls for aesthetic reasons, or as display pieces. In fact, a lot of dolls were used in healing, fertility rites and other various reasons.
Dolls today, have different meaning and interpretations for each person. To a child it may be a trusted best friend. Some people find dolls silly, but to dollmakers, a doll is like their child. We mold, and sculpt a figure, being what have you into a presonality. Perhaps, our creation was inspired by someone we love, or someone we saw on the bus. Whatever our inspiration, we have been doing the same things for hundreds and hundreds of years.
Maybe we seek to immortalize ourselves.
We all have one thing in common, we love our art. So, no matter how old that doll is or how new you are to the art of dollmaking, remember that we are not alone. We share a bond that people have had through the ages.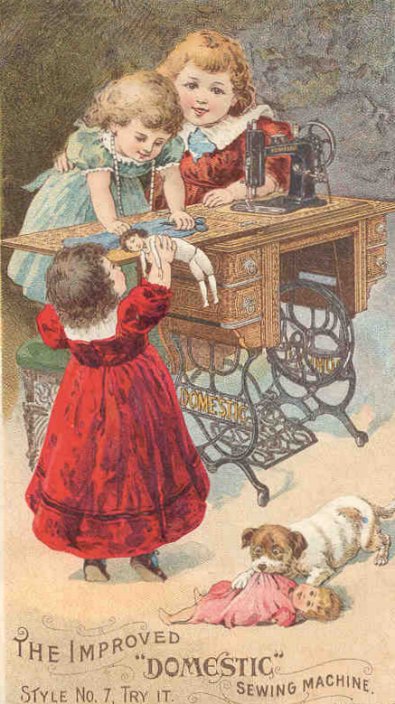 I have been making dolls for almost 9 years now. My interest was piqued when I saw a craft show on television called Aileen's Creative Living. The first project I saw was a tiny angel ornament. They advertised Crafts'N'Things magazine on the show and I was hooked. I went straight to the store and bought all the crafts magazines I saw there. When I got home, I went through every page, it took me hours, I sent off for catalogs and found one for Carolee Creations, I ordered ten patterns my first time. As soon as I made my first doll, I was addicted as many cloth doll makers become. Within a short year, I had a stash of all kinds of fabircs, furs bits and pieces and everything in between. I taught myself to sew using a hand me down sewing machine, some simple patterns, old fabric scraps and a lot of patience. I have not turned back since. I did take some time off to go to school, but I am back and more addicted than before. I will never stop making dolls again. :-)